Twitter now has a new, updated layout that may look familiar.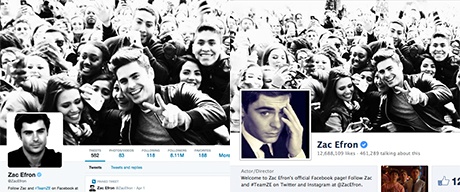 Photo from the Guardian, taken by them from Facebook and Twitter
I personally am a fan of the new layout, however similar to Facebook's it may be. With the new layout changes come new quality of life changes. Twitter wants to change how it works. If you're looking for detailed information on the new changes, take a look at
twitter's blog
, as I will just briefly be going over the new features.
Highlighting best tweets. These tweets will appear bigger on your feed, making it a lot easier for your followers to see your finest tweets.
Pinned tweets. Pin a tweet at the top of your page so it's clearly visible to anyone who visits.
Filtered tweets. Choose what you see on someone else's page. You can filter by tweets, tweets with videos/photos and replies.
The new design should hit you within the next two weeks, as twitter is slowly rolling out the update to all of its users.